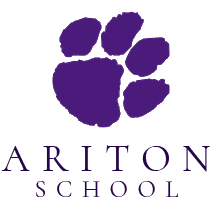 Home of the Purple Cats

The mission of Ariton School is to empower individuals to become independent, productive members of our ever-changing society.
AHSAA Selects Leadership Team
Congratulations to our Dwayne Riley for being selected by the Alabama High School Athletic Association (AHSAA) to serve on the Student Leadership Team. What a tremendous honor for Dwayne, his family, and our school and community! To be chosen for this elite group of representatives from all 8 districts is something special!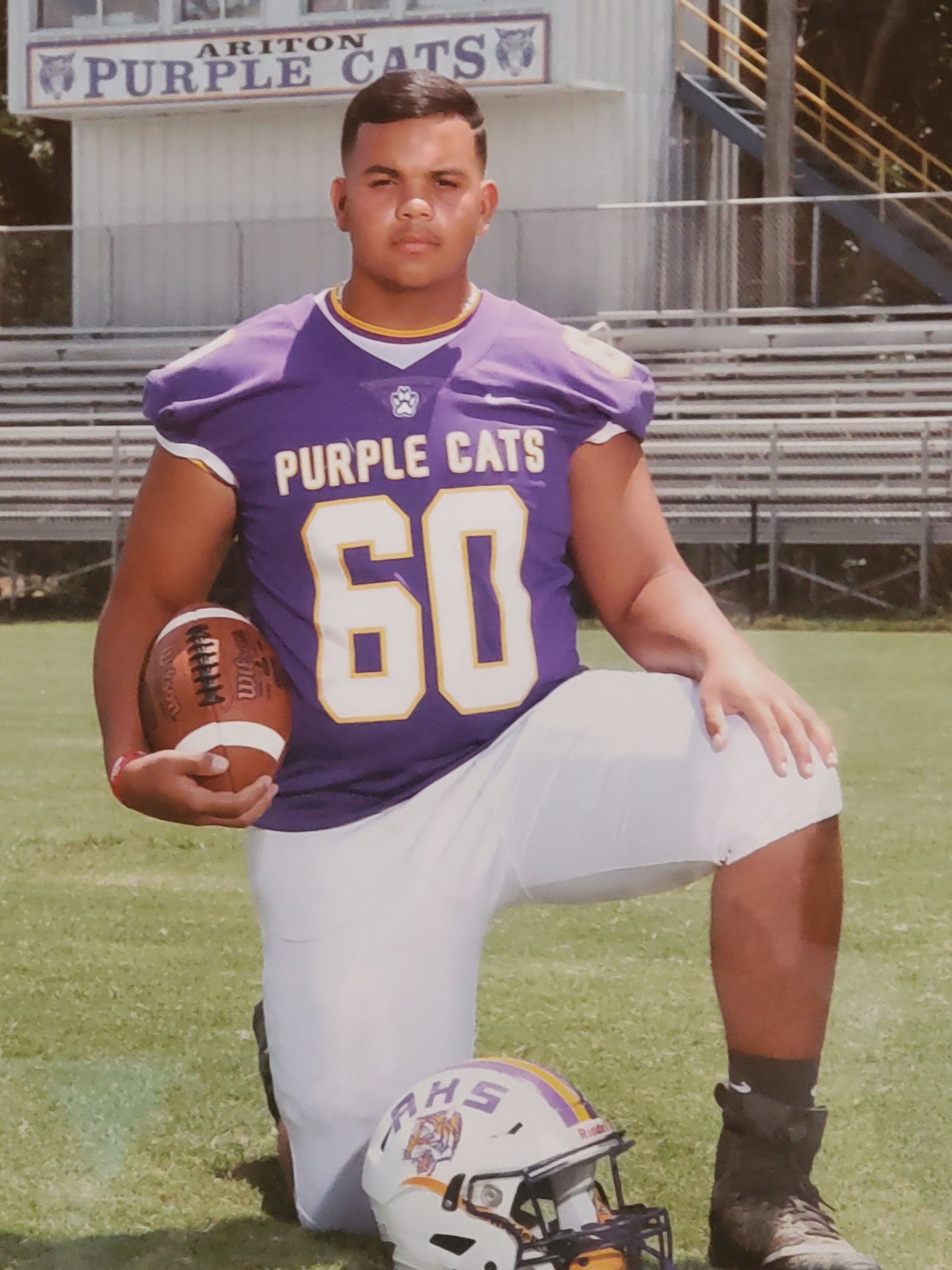 Attention Remote Learners:
You may check your students grades in Schoology on Friday, April 16th for current averages and missing assignments. This is your remote learners progress report.

ALL Kindergarten-8th grade remote learners should be at Ariton School at 9:00 am on Thursday, May 6th for AIMS Web testing.
We celebrated Dr Suess' Birthday with a visit from the Cat in the Hat. He was so excited to enter the classes and visit with the kids. He was also pretty surprised to see several Thing 1 and Things 2's roaming the hallways. We enjoyed Read Across America with all the Dr. Suess books and characters.
K-3 Reading Information
If you have a K-3rd grade student, please watch this video to learn more about reading at Ariton School
Please look on the Parent page for more reading resources.
Pre-K Registration and Drawing
The deadline for pre-registration for Pre-K for the 2021-22 school year is March 16. You can go online to https://alprek.asapconnected.com. Complete the pre-registration and submit birth certificate and proof of residency.
Acceptance into the program is strictly through random drawing to be held on March 18 at 9:00 a.m. at the Dale County Board of Education Central Office. You do not have to be present at the drawing. Notices will be emailed beginning April 16th.
What's up in April
April is Autism Awareness Month - We are celebrating by wearing blue on April 1
April 5 - ACAP Testing for students in grades 2-8. Please encourage you child to do their best and get plenty of rest the night before. Grades 4, 6 and 8 will be testing in reading, math, and science.
April 6 - Spring Pictures and Cap and Gown retakes
April 26-30 - School Book Fair
Attention Sophomores:
Balfour will be on campus on Wednesday, April 14th at 7:45 to help you order your Official Ariton Class ring. Your Official Purple Cat ring will allow you to carry with you the memories of our times at Ariton and allow each individual to "Tell your story" as you customize your one of a kind class ring with what is most important to you. To learn more about the customization of your Official Ariton class ring please watch this short video of the 4 simple steps of designing your class ring.

You will have 4 different payment options to place your order:

Debit/Credit Card Interest Free Installment Plan- Total cost of your ring is divided by 3 monthly interest-free payments.
$80.00 Minimum Deposit & Balance Due- Pay the $80.00 deposit on ordering day and pay the remaining balance at the ring ceremony
$80.00 Minimum Deposit Layaway Plan- Pay the $80 deposit on ordering day and make payments leading up to the ring ceremony.
Payment in Full

Please turn in your deposit and order form with the personal information filled out. Pearson Alsobrook, (our Balfour representative) will help size your finger and assist you in filling out the rest of the order form on April 14th. Please contact Mr. Alsobrook with any questions about ordering your Official Class Ring. Pd.alsobrook@gmail.com.
Good Friday Holiday - April 2
Happy Easter
"Preserve the Pride" Brick
You can purchase a personalized, engraved brick permanently set in the walkway at the new Ariton Gymnasium. There are two brick sizes: 4" x 8" - $100.00 and 8" x 8" - $200.00. You can download an order form below or they are available at the school. If you have any questions, please contact Sandy Sessoms, 445-5560 or ssessoms@dalecountyboe.org.
Do You Have a "Cat Pause"?
Would you like to add a "Cat Pause" to our hallways. Maybe you have a favorite saying or an inspirational quote that you think might motivate students. Why not post it in our hallways. Please complete the order form below and return it to the school.
Our Bass Team is Really "Catching" On
Out of 69 teams for Angler of the Year in the Tiger Division.
Trey Connell and Bowen Jones are in 5th Place;
Luke Outlaw is in 12th place;
Slade Jones and Justin Holloway are 17th.
Way to go GUYS!!!!!