Military Family Resources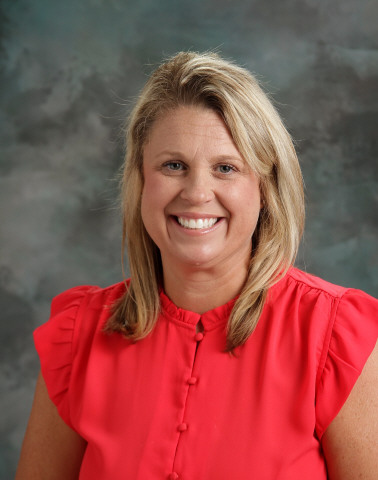 Mrs. Hilary Ellis, Liaison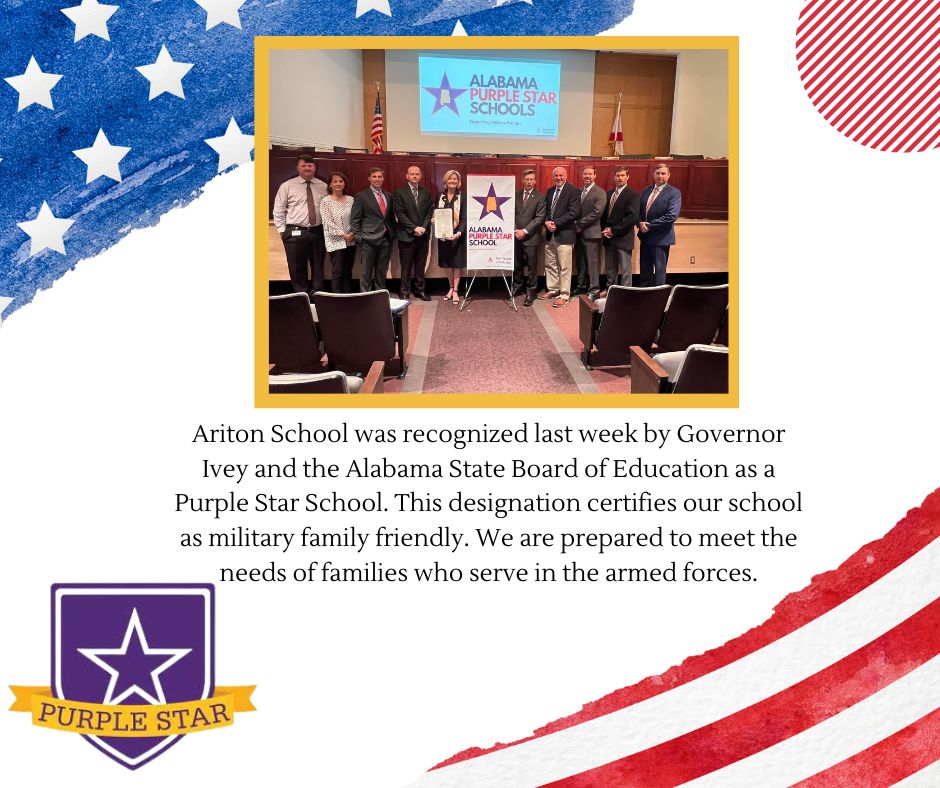 Ariton School is committed to supporting military students and their families as they transition to a new home and school. We pride ourselves in being a military-friendly school located in rural dale County. Please reach out to Mrs. Hilary Ellis, Ariton School's military liaison, at any time. Mrs. Ellis can be reached at 334-445-5560 and/or hellis@dalecountyboe.org. We have listed several military family resources here for your convenience, but she will be happy to speak with you about how we can support your student and family at Ariton School.
All faculty and staff members have been trained to support the students that are a part of a military family and their parents/guardians. Our faculty and staff also have an awareness of who these students are and when new military students move into our school. Ariton School is proud to be a neighbor of Ft. Rucker which is an army post also located in Dale County. The military liaison at the base on Ft. Rucker is Ms. Kimberly Kozel. Ariton School has collaborated with her to ensure that we are ready to support these students and their families. Ms. Kimberly Kozel can be reached at 334.225.9812. Her email is kimberly.j.kozel.naf@army.mil.
Ariton School also has a Peer Helper program that trains civilian and military-connected children as they transition to Ariton School. These Peer Helpers are selected each school year and work to help military students feel a part of the Purple Cat family. The Peer helpers are designated for every grade level and are trained to help military students assimilate to a new school.
Ariton School held a Veterans Day Celebration in November 2022 to commemorate the veterans of the Ariton community and the families of students with a family member that is a veteran. We will also hold a special social for military students in April to celebrate the month of the military child. Mr. Ryan Lassiter, who is currently serving in the armed forces and the father of a fifth grade student, recently met with students to share his experiences from Qatar.
Please come by and we can provide registration information and a school tour. We can also provide information about the courses we offer and extra-curricular activities. You may also visit our Facebook Page titled Ariton School.
We look forward to meeting you soon!
Alabama's Heroes Welcome Initiative — The Heroes Welcome Initiative works together with representatives located in communities across Alabama and is committed to providing military families with information and resources available.
— Provides comprehensive care and quality service to Alabama's veterans, and their families, with regard to health care, education, disability benefits, long-term care, and burial honors.
Military Interstate Children's Compact Commission Alabama is one of 50 states involved in the Interstate Compact for Educational Opportunities for Military Children, which is working to ensure that military children are properly enrolled in schools, have eligibility for school activities and have assistance in meeting graduation requirements.
Military Child Education Coalition (MCEC)– The Military Child Education Coalition's work is focused on ensuring quality educational opportunities for all military children affected by mobility, family separation and transition. | Voice for the Military Child: a newsletter for friends of the MCEC
The Alabama Military Stability Commission and Alabama Military Stability Foundation – The Military Stability Commission, chaired by and Military Stability Foundation work in conjunction to proactively ensure the stability of Alabama-assigned DOD resources by study and evaluation of all currently assigned military forces or civilian contractors and the move of these resources within, to, and from the State of Alabama. The operational arm of the Military Stability Commission, the Military Stability Foundation is a private, non-profit foundation which was incorporated in September 2011. The Foundation works directly with the Commission, Alabama-assigned DOD installations, and the communities that surround and support them to develop and implement measures to retain and strengthen Alabama's military assets and infrastructure and to assist in preparations for any impending Base Realignment and Closure (BRAC) or similar process.
Army OneSource, Army Child, Youth and School (CYS) Services works with parents, students and schools to mitigate the challenges resulting from children switching school systems because of family relocation or deployment of a parent.
Touching Base– Touching Base is a quarterly U.S. Department of Education newsletter for the military community.