---
Elementary Language Arts, Elementary Math, Elementary Reading, Elementary Science, Elementary Social Studies, Elementary Spelling


---

I am a proud 1984 graduate of Ariton High School.
I am a 1989 graduate of Troy State University with a B.S. in Elementary Education.
---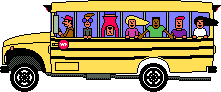 I have 29 years teaching experience. All but one have been at Ariton School. I have taught 2nd, 3rd, 4th, and 5th grades.
It's Great To Be An Ariton Purple Cat!!!
---

My name is Bethany (Paramore) Phillips and I am a life long resident of Ariton, Alabama. I am excited to be beginning my 30th year as a teacher! Three generations of my family have graduated from this fine institution. I am married to Mike Phillips from New Brockton, Alabama. He is a graduate of Auburn University, and is employed as a scientist and as an electrical engineer with FMS Aerospace in Huntsville. We are the proud parent's of Noah, an eleventh grade student here at Ariton School. I am truly honored to teach your children each day. I feel that children are truly a gift from God, and that they should be cherished everyday!